SENIOR FOOTY PATHWAYS
Miranda Bombers AFC supports players in the transition to playing senior footy in the AFL Sydney comp, either while still a Bomber in the U17s or when their playing days are complete as a junior. Miranda Bombers AFC maintains links to local senior footy clubs and we can help facilitate the extension of your playing time into senior footy. We want to see as many Bombers as possible go on to play senior footy and continue participating in the great game of Australian Rules Football. Contact us at the Miranda committee if you want some more information, see the committee page at: www.mirandabombers.org/committee_members
There are two local senior clubs in our area:
St George Dragons AFC, located at Olds Park Penshurst, and Southern Power AFC, located at Waratah Oval, Sutherland.
Details of these two clubs are provided below, including where they are located, who to contact, how you can participate and what are the requirements. In general terms you can play for a senior club while still a junior player via a local permit granted from Miranda to the senior club, subject to some basic permissions and conditions. Most players start out as supplementary players in U19s. See the details for each club for full terms and conditions. Both clubs are commencing pre-season training in November 2017 so contact the clubs on the details below and get involved to take your footy to the next level!
Southern Power AFC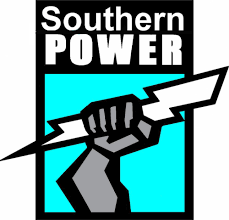 Contact; President - Cameron Roe – president@southernpower.com.au or cameronroe10@gmail.com 0438 434 038
or Ryan secretary@southernpower.com.au
Club Website: http://www.southernpower.com.au/
Located at Waratah Oval No. 4, Rawson Ave Sutherland
Grades fielded in 2017: Division One, Division Four, Under 19 Division 2, Women's Premier Division
******************************************************************************************************************
St George Dragons AFC
Contact; Vice President - Andrew Wynn andrew.wynn58@gmail.com 0418 287 849
Club Website: www.stgeorgeafc.com.au
Located at Olds Park, Forest Road, Penshurst
Grades fielded in 2017: Premier Division, Division One, Division Four, Under 19 Division One, Under 19 Division Two